Rainbow Riches
The Ultimate Guide to Rainbow Riches Slots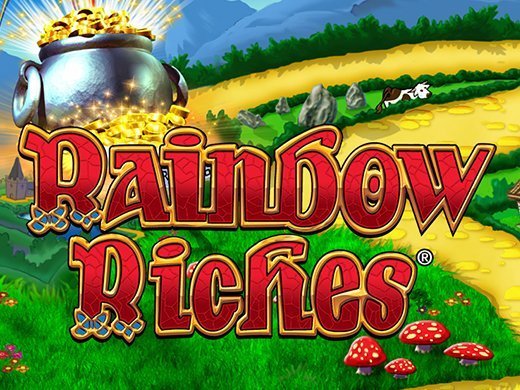 Rainbow Riches is like Ashton Kutcher: it's everywhere and it never seems to age. It was launched way back in 2006—the year of the famous Zidane headbutt and the launch of the Nintendo Wii—and yet it still holds up against modern slots. But what makes this game unique, where did it come from, and how has it evolved over the years?
Contents:
Rainbow Riches is a leprechaun-themed slot machine that was first developed by Barcrest, a brand now owned by Scientific Games. It is massively popular and part of that popularity is because it was ahead of its time, with sharper graphics and richer features than other slots.
It's not just for online casino players, either. Rainbow Riches has featured prominently in land-based casinos as well, and you can find banks of these slots everywhere from the smallest Whitby arcades to the grandest Las Vegas resorts.
The surroundings might be a little different (and Whitby has way better fish and chips) but the game is the same, and it's a game that players universally adore.
The slot's mascot is a cheeky little leprechaun and your goal is to find the pot of gold at the end of his rainbow. You'll see illustrations of the Emerald Isle (essentially just a lot of greenery and rainbows), and it has 5 reels and 20 paylines.
Modern slots are bonus-heavy and it's not unusual to see games with 7 or more features. When Rainbow Riches was launched, however, most slots were limited to just 1 and some had none at all. One of the things that helped Rainbow Riches to stand out is the fact that it has three bonus features, each rarer and more generous than the last.
The most common feature is the Wishing Well. It triggers when at least three of the Wishing Well symbols appear anywhere on the reels, at which point the word "Choose" will appear and you need to select one of them.
A random multiplier will then be pulled out of the well and added to your balance.
The process is the same for four or five Wishing Wells appear, but the payouts are much higher. It's a short feature and it takes place on the main game reels.
The Road to Riches feature is the most interesting and it's often the one that players seek, but it's technically not the biggest.
It is triggered via the Leprechaun Scatter symbols, with three launching the feature and four or five increasing its payout potential.
Players are dropped onto a winding yellow road filled with multipliers and are tasked with spinning a wheel. The wheel dictates how many spaces they will move along the road but there is also a "Collect" symbol that stops the round.
The biggest payout comes via the Pots of Gold, but it's also the least frequent. Triggered by the Pots of Gold symbols, this feature launches a simple prize wheel and includes some massive win multipliers.
The popularity of Rainbow Riches has relied on a few different things.
Firstly, the game had a lot of bonuses and style for its time, and players took to it straight away. Secondly, it was backed by some major online and offline betting brands and so it was given a huge push in casinos all over the world. It became the focus of countless bonuses and promotions and even today, more than 15 years later, you'll still find a lot of Free Game bonuses that use Rainbow Riches.
Last but not least, there is an element of nostalgia and familiarity. Players keep returning to the games that they like and the games that they are familiar with, and for many players, Rainbow Riches is right at the top of the familiarity list.
The gambling industry—just like the film and video gaming industries—knows when it's onto a good thing. As soon as Rainbow Riches became the industry's best-loved slot, the developers began releasing several other titles.
These days, you can find a huge number of Rainbow Riches variations, including:
Rainbow Riches Drops of Gold: 200 paylines and a Wild Cascade feature inject something a little different into the standard Rainbow Riches game reels.
Rainbow Riches Free Spins: A variant that focuses more on Free Spins, something that is surprisingly lacking in the original Rainbow Riches.
Rainbow Riches Home Sweet Home: Includes a Mystery Wild/Symbol feature known as the Knock-Knock Bonus, as well as a Free Spins feature and 50 paylines.
Rainbow Riches Megaways: The Megaways mechanic was developed by Big Time Gaming and has since been licensed to a host of other creators. It adds thousands of possible paylines to every spin.

 

In fact, it is possible to have up to 117,649 paylines active at a time.
Rainbow Riches Leprechauns Gold: This variant has a total of 5 bonuses, including Big Bet. There are also 7 reels and 50 paylines. It also included many more leprechauns and rainbows!
Rainbow Riches Pick 'n' Mix: Choose the bonuses that you want to appear before you start spinning, adapting Rainbow Riches to suit your style.
Rainbow Riches Reels of Gold: A 10-reel and 100-payline slot game that allows you to "buy" additional features, including Expanding Wilds.
One of the world's best-loved games
Available online and offline
Three major features to unlock
Inspired many similar Irish- and leprechaun-themed games
Can be played on mobile and desktop platforms
There are several other games in the Rainbow Riches series
If you have yet to take a single spin on Rainbow Riches, you're missing out! You're also in a very small category of casino players, as the vast majority have played or heard about this slot.
Rainbow Riches has several features, a fun theme, and it's so good and so influential that it has spawned numerous sequels and has influenced countless other games.
It doesn't get much better than that!